"As an Amazon Associate, we may earn commissions from qualifying purchases made through links in this post"
I began using Goli Apple Cider Vinegar (ACV) gummies about a year ago and I was blown away by the benefits I immediately experienced, such as energy improvement and reduced appetite. So, I was excited when Goli rolled out Ashwagandha gummies.
I recently tried this product and I can confidently say they are the best ashwagandha gummies on the market. Check out our Goli ashwagandha gummies review below.
**Please note that supplements may not be right for everyone. If you take prescription medicines, please speak with a medical professional before starting a supplement regimen.
What's ashwagandha and what does it do for the body?
Ashwagandha is an ancient Indian herb. Many of the benefits are associated with the type of plant ashwagandha is – an adaptogen. An adaptogen balances the body and results in a better adjustment to stress. 
A Few Clinically proven benefits (according to Goli)
Help reduce stress and tension
Help promote memory and cognitive function
Support endurance, strength, muscle size
Improve sleep quality
Support sexual function
Support healthy weight management
Support immune health
My Review of the Goli Ashwagandha Gummies
Along with good, clean eating, I use supplements to give my body a boost towards maintaining wellness. Adding the Goli Ashwagandha Gummies to my regimen provided me with an increased sense of calmness and definitely improved my sleep. They also contain Vitamin D which we all need these days to support a healthy immune system.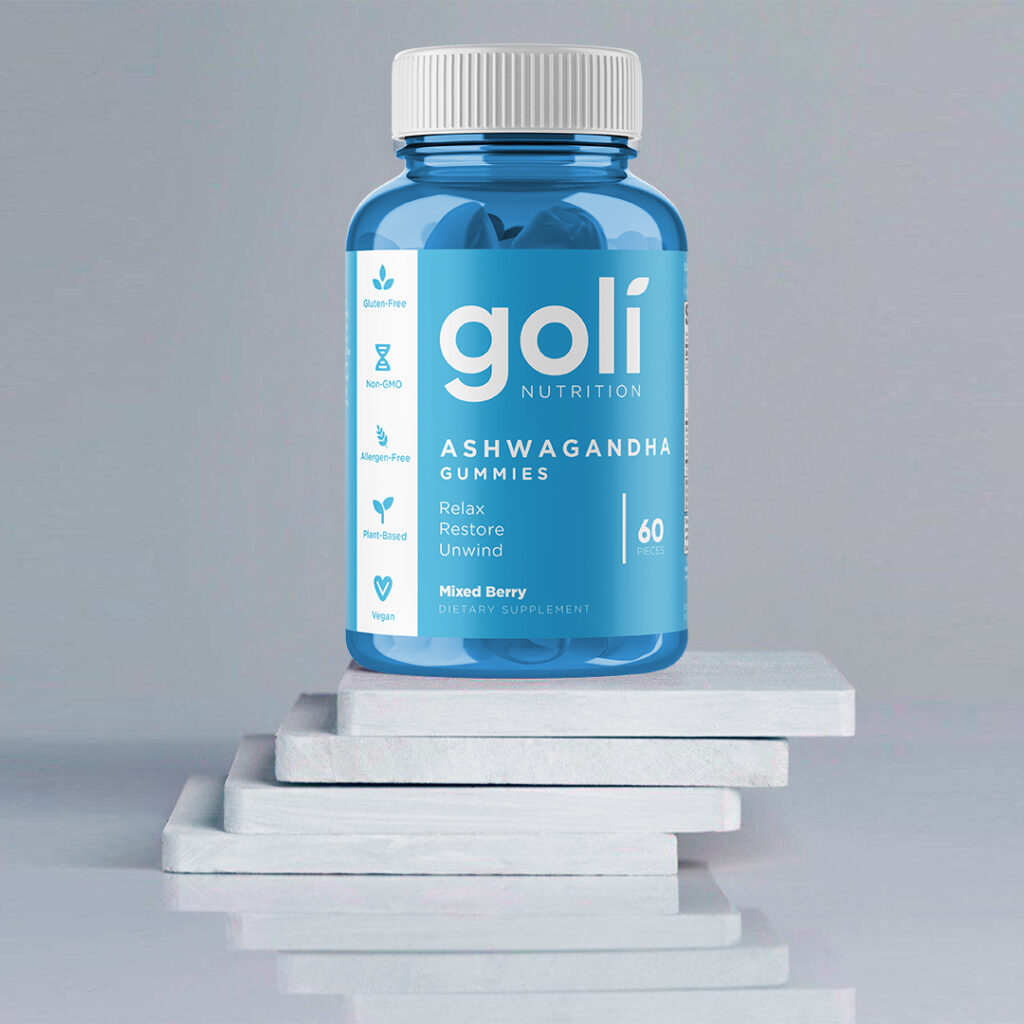 Another reason that these are the best ashwagandha gummies is because they taste delicious. This is thanks to the use of natural mixed berries in the formulation which also provides powerful antioxidants.
They didn't have that weird fake sweetener taste. I have tried others and they were bitter and left a bad aftertaste in my mouth – yuck. 
Did you know that a lot of supplements, especially gelatin capsules are derived from beef or pork? I didn't always know this. Luckily, I don't have to worry about this dirty, hidden secret with Goli Ashwagandha Gummies because they are vegan, plant-based and gluten-free. 
The Best Thing About Goli Ashwagandha Gummies:
The best thing about the Goli Ashwagandha Gummies is the fact that this is KSM-66® Ashwagandha. You may be thinking, "Ok, what's that and what's so special about it?" 
Well KSM-66® is not only the highest concentration ashwagandha extract on the market. It also has the most amount of research to back the noted health benefits.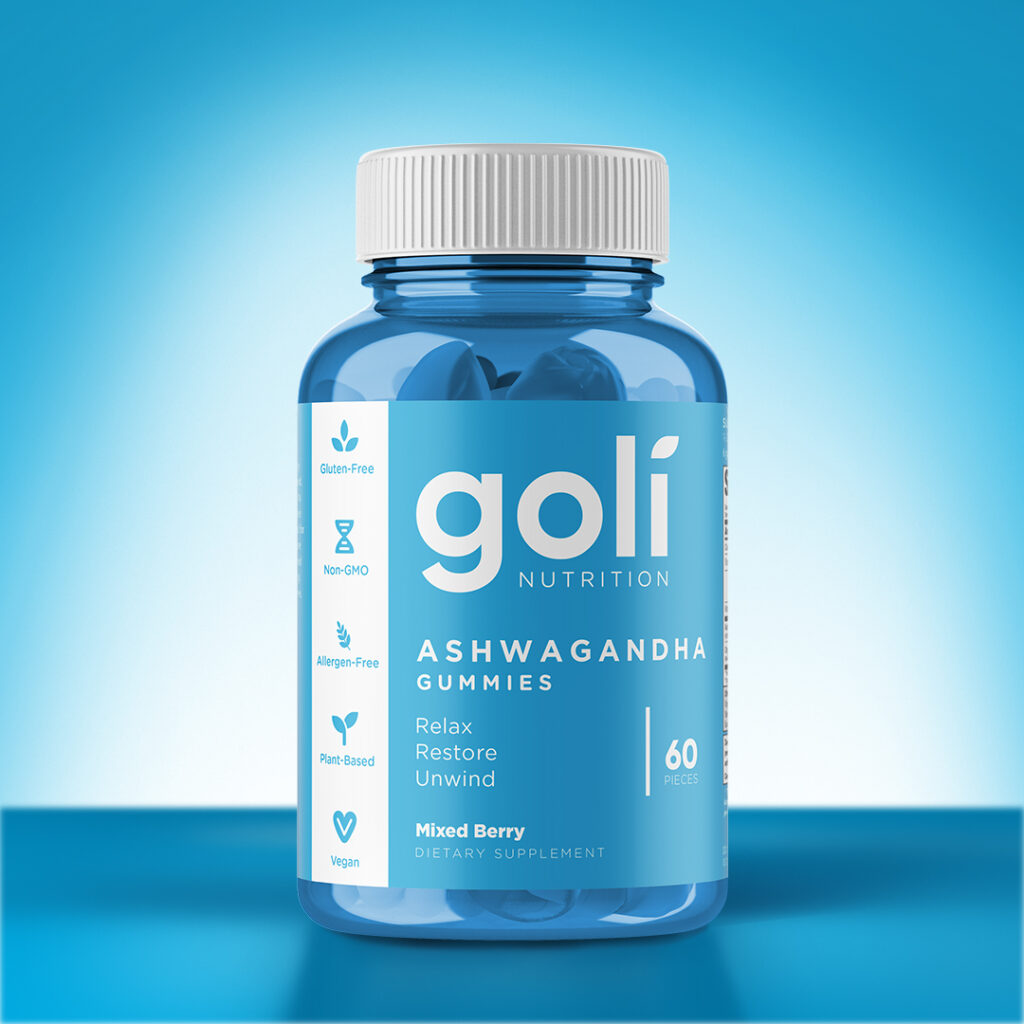 What's in each gummy:
Calories: 10
Total Carbohydrate: 3.5g
Total Sugars: 2g
KSM-66 Ashwagandha Root Extract: 150 mg
Vitamin D2: 12.5 mcg
Our Final Thoughts On The Best Ashwagandha Gummies
There were multiple benefits that we couldn't help but crown Goli as the Best Ashwagandha Gummies. 
Goli Ashwagandha Gummies Benefits:
 – Stress Reduction
We're all stressed out more than usual these days. The awesome benefit of reducing stress can alleviate many symptoms such as low energy, insomnia and loss of sexual desire.
– Ease of Use
How much easier can it be? Take 1-2 gummies a day. No water needed and they taste great.
Related Articles: