A few years ago I saw a story on the news about a local online auction company. The company was hosting an auction of furniture and equipment from an upscale hotel. After participating in this first online auction, I continued to receive updates about other upcoming auctions.
"As an Amazon Associate, we may earn commissions from qualifying purchases made through links in this post"
These other auctions included estate sales that were full of collectible items. I've never been a collector but I became hooked and intrigued with the many items that would come available.
I was a novice and did not have an unlimited source of money. I needed to know what were the things to collect that are worth money. I began to see a pattern of collectible items but which would net me a profit some day?
How to Determine Items Today That Will Be Antiques Someday
I've learned that many people collect items based on what they are generally interested in. As a matter of fact, many collections start unwittingly. They may have began with an aunt who may have purchased you dolls or Matchbox cars every birthday.
I personally did not grow up with any type of collection at all. My initial purpose of collecting items was to make money (either immediately or via increased valuation of the item over time).
I did come across items that I thought were actually kind of cool and would have a hard time parting with them. But because my main purpose was to make money from collecting, this did not occur too often.
Related Article: How To Make Extra Money At Home
What Collectibles are Hot Right Now 2022
A novice collector will want to stick with items that require a fairly low investment up-front. This has been my strategy and I mainly stick with items that are readily available via online auctions.
1. Rock/Pop Items
If there's one category of items that I've had the hardest time parting with it is this one. Rock and pop memorabilia are some of the most fun things to collect.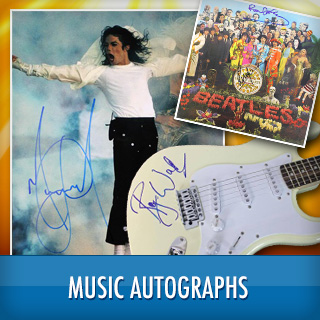 Fascination with musicians and anything connected to them will forever be a staple of everyday culture. This is the reason that something as simple as a hand scrawled note written by a famous musician can yield an amount of $2 million dollars at auction.
Types of Rock/Pop Items to Collect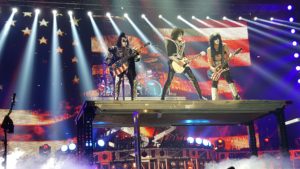 I have routinely found items such as the below at online auction and have flipped them for a tidy profit:
Concert T-Shirts

Concert Tickets/Stubs
Backstage Passes
Premiere Magazine Issues (Such as Rolling Stone)
---
2. Sporting Collectibles
Every adult who has ever had an old baseball card growing up wonders, "How much would that card be worth if I would have held on to it'? This is because we all know and have seen the value of sporting collectibles.
You may never come across Babe Ruth's 1920 jersey which is worth approximately $4 million. This doesn't mean that you can't make some sweet cash from a small investment in other sports items.
Types of Sporting Items to Collect
Event Ticket/Stubs
Jerseys/Uniform
ANY Autographed Item (from a popular sports figure)
Newspaper or Magazine (announcing the winner of a sports final)
Shop Authentic NFL Collectibles. Autographed Footballs, Jerseys, Photos, Game Used and More
---
3. Comic Books
I'll be the first person to say that my knowledge of comic books was almost non-existent. After seeing these items routinely come up in online estate auctions I decided to buy a few.
Once I posted them on eBay they were quickly snapped up by collectors. The most valuable action comic books will be any edition that features the first appearance of a popular character.
Action Comics #1 features the first appearance of Superman. You can go ahead and pick one up if you have an extra $3 million sitting around!
If you don't know what to start collecting then look no further than the Hollywood box office. Movies based on comic books are top earners for studios these days.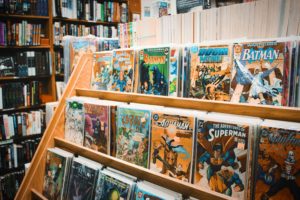 New consumer interest in iconic characters has renewed the interest in comics and increased the value of rare/collectible issues. Marvel and DC comic books featuring superhero characters such as Superman, Batman, Iron Man, Wonder Woman, X-Men, etc. are usually what most people gravitate to.
Other Collectible Non-Superhero Comic Books
Archie Comics – Archie Comics feature the iconic, relatable, teenage characters of Archie, Jughead, Betty and Veronica. These comics began in 1941 and were a hit with teenaged girls at that time. A record sale of Archie Comics sold for $167,000.00!
Consumers are drawn to brand name products. Memorabilia and products from some of the most iconic companies such as Coca-Cola have proven to be collectible items that are worth money.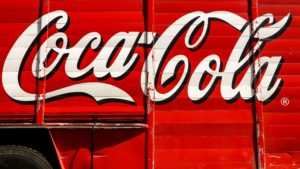 What are Other Notable Products?
Campbell's Soup (especially the pop artwork of artist Andy Warhol featuring Campbell's Soup cans).
Disney – There is even a term for the wide variety of collectible Disney items (termed Disneyana). These collectibles include books, toys, theme-park souvenirs, even company checks bearing Walt Disney's signature.
Zippo lighters – Zippo lighters (especially in original boxes) from the 1930s and 1940s are very rare. They can be sold quickly and for a nice profit if you come across one. In 2001, a Zippo lighter sold for the amount of $18,000.00.
But You Didn't Mention Stamp Collecting?
There are reasons that I didn't mention other types of items to collect that are worth money such as stamps. First of all, all of the things that I personally collect are plain old fun to hunt for. Stamp collecting to me is boring and requires way too much research on a topic that will ultimately put me to sleep.
Other items that I purposely omitted were art, paintings, jewelry and antique furniture. These items generally require a sizable investment upfront or they are just impractical to collect. This, however, does not mean that these are items that you should stay away from. You should, however, have the money to spare and understand that you will need to do extensive research.
FAQs
– How do you find out what things are worth?
It is true that most collectibles are only worth what a collector is willing to pay for it. I have found that the easiest way to look up the value of an item was to research the website eBay for typical sales prices.
– What are hot collectibles right now?
Electronics are finally making their way into the collectibles market. The 80's and 90's ushered in a new wave of awesome technology and those first generation products are catching the attention of collectors. Electronics such as video game consoles and Apple products that are still in a factory-sealed box will pay off big time within the next few years.
– Where can I sell my collectibles?
eBay once again is the best way for a novice to sell collectibles. There is also a new app by the name of Mercari that I have recently used to quickly sell some Disney memorabilia. Of course if you are an experienced collector with high dollar items you will want to use a reputable auction house. 
My Final Thoughts On Things To Collect That Are Worth Money
I highly recommend the hobby of collecting for fun and to make a little money. You'll never know what items today will be antiques someday. Many collectors stick to a particular niche but I prefer some variety of the categories that I mentioned in this article.
Related Article: Best Way To Invest In Stocks Online
If you're not sure where to start then check out CollectibleXchange. They have the best selection of collectibles from sports to music and everything in between. Happy Collecting!
But Wait, There's More! Check out these links below to go directly to your collectible area of interest:
Related Article: Most Wanted Antiques – Top Trending Items