You are reading this possibly because of two reasons. First, you want to do more than simply earn money. You want to get wealthy! Second, your appetite for risk is slightly higher than the average.
Why are we saying so? Simple! You are looking for the best way to invest in stocks online. That can mean only two things – 'making money, loads of money,' and 'you are not a risk avert person.'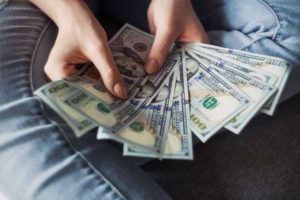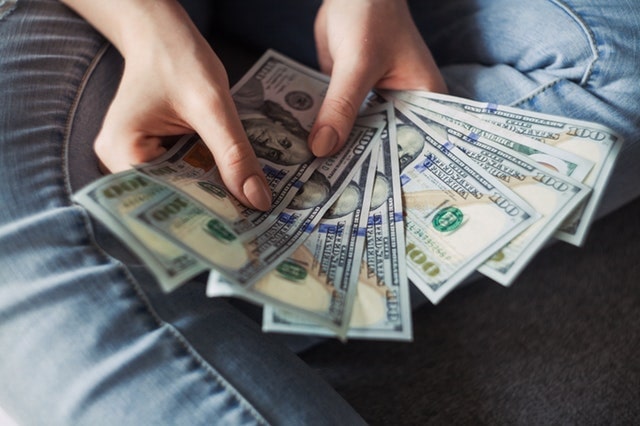 We will start with a set of assumptions which include:
You have the money you want to invest.
You know that you want to invest in stocks.
Your aim is to make your money grow.
You have mastered

monthly budgeting techniques

.
But what should be your approach? The best way to invest in stocks online?
Being blunt, there is not magic formula. Had there been one, you wouldn't come across 'poor people.'
Though there is no single best way to invest in stocks online, there is always a set of things you need to prudently follow. Here is a brief of what you need to do:
Define your goals and timeframe
What do you want? Emergency funds for the near future? Money to purchase a house in 4 years? Savings to pay for the college expenses of your daughter? A retirement fund maybe?
Everything has a timeframe. Retirement is something that can happen 40 years from now. College can be 15 years from now.
"As an Amazon Associate, we may earn commissions from qualifying purchases made through links in this post"
Plan for the long term because historical data shows that long term investments in stocks lead to more positive returns than losses. Stocks have a tendency of being very volatile over a short time frame. 
Higher the volatility, the greater the risk factor. This in turn means, high rewards or high losses. You definitely don't want to lose all your money! If you are okay with the risk factor, short term investments can be highly rewarding as well.
Remember that the risk-reward ratio is directly proportional. The greater the risk, the greater the reward. But, the greater the risk, the greater the likelihood of loss as well!
Investment to returns ratio
Another aspect of the best way to invest in stocks online is to mitigate risk. One of the many ways of mitigating risk is define the investment to returns ratio.
If you have a high return against low investments in mind within a short time period, it will become too risky! The stocks need to provide consistently high return for that short timeframe. That's unrealistic in stock trading.
What should you do? Increase the timeframe! With a longer timeframe, the rate of return becomes far more realistic and achievable. Aim for a return rate of 4% to 5%
If you are not interested in increasing the timeframe, reduce the financial goal. This approach will also lead to a realistic rate of return even in the short term.
Investment choice is vital
What type of stocks do you want to buy or invest in? Shares of an individual company? Shares from multiple companies? EFTs?
This is vital!
Ask this question – what drives the prices of a stock? There is no single factor! Even the most trivial of things like perceptions, rumors and emotions can make the price of a particular stock volatile.
The best course of action here is to diversify. Invest in stocks from different companies. Not all stocks will perform poorly at the same time. If diversification is on your mind, Mutual Funds are great!
Mutual Funds allow you to invest in stocks of different companies at the same time. This helps to mitigate risk to a great extent. On the downside however, Mutual Funds have low returns in the short term. They are perfect if you have long term investment goals.
Yet another great choice with limited risk will be EFTs. EFT stands for Exchange Traded Funds. They are also sometimes referred to as Index Funds.
Pretty similar to Mutual Funds, EFTs are also portfolios of different stocks but there is no manager out there to oversee. Mutual Funds have managers!
Most EFTs will usually copy the movement of an index such as iShares Russell 2000 or Vanguard Total Stock Market.
EFTs are pretty safe with low risk. And, low risk means? You are right! Low returns!
Strategy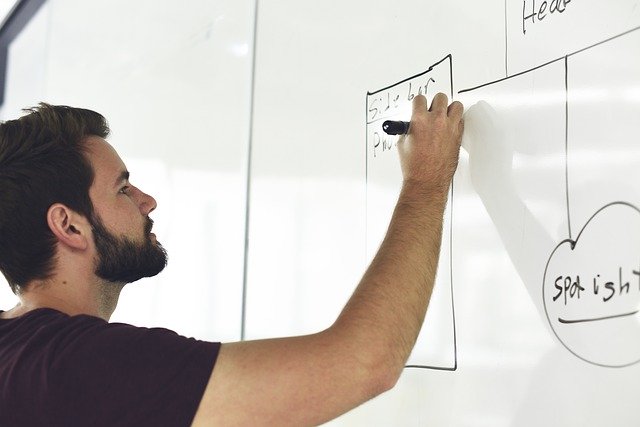 Best way to invest in stocks online is to devise a strategy that works best for you. There are several strategies of investment. We already mentioned one – 'diversification.'

Sufili.com
Investment in stocks should not be driven by greed. Putting your money in a few companies increases the magnitude of risk. Contrary to that, spreading your money out on several companies will limit the risk exposure.
Another fantastic strategy is compounding your investments. What is that? Two words – 'consistent reinvestments.'
If you are earning some profits out of the first investment, reinvest it (may be top it up with some money out of your own pocket). The more you keep reinvesting the more you keep earning on the original dividends.
Do not trade! Invest! You heard it. Trading means that you need to keep a keen eye on the price movements. You need to buy when the prices start rising and then sell off before the prices start falling.
Essentially, you buy at a lower price and then sell at a higher price before the price starts falling. This whole process is a very active one and short term! Failure to assess the price movements accurately will lead to losses.
Your approach should be more long term. Stocks usually show a long-term growth rate while having short term volatility. When you put your money for long-term growth, the risk factor reduces and though the profitability reduces to some extent, profit surety increases. Slow but steady growth!
Full-service broker or discount broker?
If you happen to be a rookie in stock trading, opting for a full-service broker is the best way to go. Yes, the broker will charge money but will also assist you with expert advice.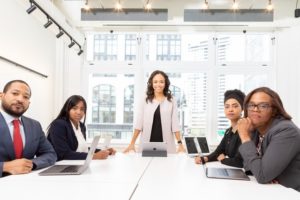 Such full-service brokers give advice based on research and data in hand. Chances are, those research material and data will be completely unintelligible to you but not for them. Their advice will be based on market analysis.
You can freely ask questions to them. They will tell you when to buy stocks and when to sell stocks. They will even carry out those buying and selling services on your behalf. However, every time they buy or sell for you, they will charge a commission.
A discount broker on the other hand will never give you the expert advice. You need to make the calls. This might not be a great option if you are a rookie. The only benefit is that you do not need to pay commission for every purchase or sale.
Develop a liking for stock analysis
Honestly, this is important irrespective of whether you are opting for a full-service broker or a discount broker. You need to understand the overall dynamics of stock trading and only then you can devise the best way to invest in stocks online.
Analyzing stocks is no joke. There's jargon, there's data and statistics and not to mention, time! All these can be overwhelming if you are new to trading. However, you need to develop a habit of listening to stock analysts and study a lot of material available online for free.
You need to stay up-to-date with news about companies where you want to invest your money. You should be capable of making sense of the socio-economic and even political factors that can directly or remotely impact the performance of stocks of those companies.
It will be a very steep learning curve but at the end, it will be worth the time you invest.
Choice of broker is important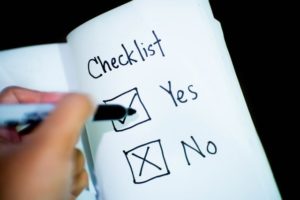 Since you intend to trade online, the chances are that you will be overwhelmed by the options that you will get when it comes to choosing a broker. You need to be wise with your choice.
The rule of thumb states that you should evaluate the online brokers on a set of parameters before you go ahead and settle for one.
Those parameters include commission they charge, the minimum amount you need to deposit, the account fee that you need to pay, your needs, etc.
Some of the best options available include:
TD Ameritrade
In 2019, TD Ameritrade has been voted the best online stock trading platform. Highlights? Here is what you are looking for:
Minimum deposit: USD 0
Fee per stock trade: USD 0
Fee per EFT trade: USD 0
Options trade: USD 0.65 per contract
While most of the fees are zero or near zero, TD Ameritrade charges handsomely when you want to trade Mutual Funds or want broker-assisted trading. In both cases, you need to shell out USD 49.99.
With a lot of study material, both desktop and mobile trading platforms, a host of trading tools and other tools to wash off unnecessary noise, the platform is great for both novice and advanced traders.
Charles Schwab
If saving for your retirement is what you want, Charles Schwab is the best option to go for. Here are some highlights of the online broker:
Minimum deposit: USD 0
Fee per stock trade: USD 0
Fee per EFT trade: USD 0
Options trade: USD 0.65 per contract
For broker assisted trades or for trading Mutual Funds, you need to shell out USD 25.00 or USD 49.95 respectively. While trading platforms of Schwab are quite robust, they do need some overhauling. Nonetheless, the platforms deliver quite well.
Best part of Charles Schwab is the research it provides. It is best in class and perfect for those who do not want to make random and hasty decision.
Fidelity
When it comes to state-of-the-art trading platforms, Fidelity shines bright. Whether you go for their desktop platforms or the mobile app – both are loaded with great tools and education material that is great for novice and seasoned traders online.
If there is a drawback, the mobile app leaves a lot to desire for active traders. Here are the highlights of Fidelity:
Minimum deposit: USD 0
Fee per stock trade: USD 0
Fee per EFT trade: USD 0
Options trade: USD 0.65 per contract
Be ready to shell out USD 32.95 for broker assisted trading or US 49.95 for Mutual Funds trading.
E*TRADE
If you happen to like options trading or you prefer trading stocks while on the go, E*TRADE is the best you can get. The broker's mobile apps and options trading are both rated as best in market.
The key highlights of the broker are:
Minimum deposit: USD 0
Fee per stock trade: USD 0
Fee per EFT trade: USD 0
Options trade: USD 0.65 per contract
Best part is that if you are looking for Mutual Funds, you need to pay less that TD Ameritrade, Charles Schwab and Fidelity. E*TRADE charges only USD 19.99 for Mutual Funds. In case you are looking for assistance from the broker for all your trades, you need to pay $25 per trade.
Robinhood
Robinhood is not really the best choice when Mutual Funds is on your mind. There's no Mutual Fund at all! You however get to trade in stocks and options with no cost and if mobility is your choice, the mobile app is great.
Here are the highlights:
Minimum deposit: USD 0
Fee per stock trade: USD 0
Fee per EFT trade: USD 0
Fee per options trade: USD 0
If at all anything is subpar, it is the research segment where Robinhood has to make great strides. The number of tools and research available with the broker is quite limited, making it a better option for seasoned traders.
Bottomline
If you are out there looking for the best way to invest in stocks online, you need to understand that stock trading is not a plug-and-play scenario.
You shouldn't really follow a bunch of redditors or quorans who will shout in the forum 'this is a must-buy stock.' That's not the way it works.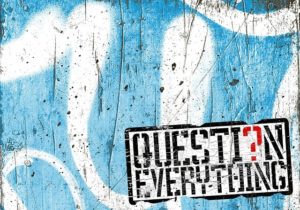 There is a lot of homework you need to do on your own. Goals, expectations, strategy – everything works together. What works for others may be a disaster for your eventual goals.
Out there in the stock market, your money is vulnerable. Reckless investments will give you sleepless nights and you will see your money being washed down the drain.
Learning, logic and no greed will help you grow your money. Invest, don't trade, unless you are an expert and you know how to work with statistical data and historical trends.
Be wise. Money is a tricky damsel!
Check Out Our Related Articles: