Do you find yourself constantly feeling like your housework is never completely done? If your answer is yes, don't worry. I have you covered with great tips that will teach you how to do housework efficiently.
These tips have successfully been used by myself within my own household and from experience I can tell you that they absolutely work.  
Tips For How To Do Housework More Efficiently
Let's get started, shall we?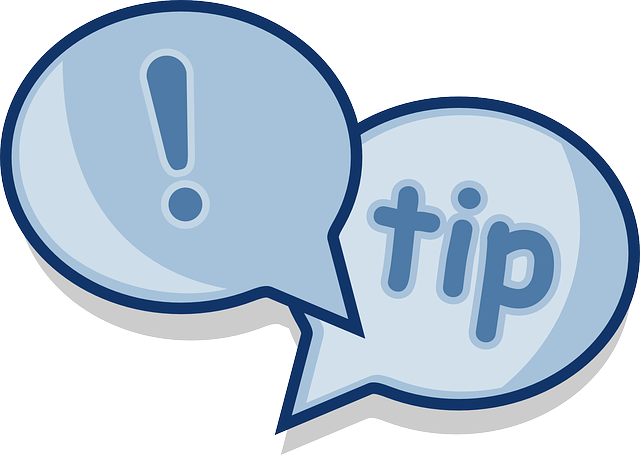 Tip #1. Wipe Down Constantly Used Surfaces Daily
As enticing as it may be to leave a mess for another time to clean up do not do it. The two most used surfaces are your kitchen and bathroom counters. By giving them a quick wipe down everyday, they will never become so overrun with debris.
Bonus Tip: 
Keep a tub of disinfecting wipes under your bathroom counter. Wipe down your sink and faucet every morning or night after brushing your teeth.
Tip #2. Use Storage Bins Liberally
"As an Amazon Associate, we may earn commissions from qualifying purchases made through links in this post"
I have storage bins in almost every room of my house. They are handy for storing away items neatly and keeping them out of the way. You can use them in kids rooms to store toys. 
I have a nice set of 3 storage bins with lids in my living room. We use them to store remotes, Blu-ray movies, magazines, etc. What's great is that they even double as extra seating when we have guests over!
Tip #3. Have Easy To Reach Recyclable Storage
Our only container for recyclable items was once the large wheeled container provided by the city's trash company kept stored in our backyard. No one wanted to constantly go outside to throw away recyclable items.  So, you know where they ended up? Piled up on our kitchen table.
If you have enough room in your kitchen, consider adding a 2nd trash can exclusively for recyclables. We use a large cardboard box stored right on the other side of the garage door that leads into our kitchen area. 
We immediately dash junk mail, paper bags and other recyclables into this designated box. No more kitchen table clutter!
Tip #4. Load Dishes Into Dishwasher At End Of Every Meal
You may believe that you're ahead of the game by letting dishes accumulate all day and placing them into the dishwasher at night. However, even this technique is not an efficient way of keeping your kitchen tidy.
It can be overwhelming to have to deal with a sink full of all day's dishes, particularly after cooking and eating dinner. Doing a quick rinse of dishes after breakfast and lunch, then loading them into the dishwasher will save you time at the end of the night when you're dead tired.
Tip #5. Pre-sort Your Laundry
It's crazy how even the smallest changes can lead to more efficient housework. One of these small changes is to sort your clothes when you take them off. 
A laundry sorter with separate sections to place your light, dark and white clothing will make laundry days much easier. If you don't have enough room for a laundry sorter, consider using two different colored laundry bags to separate your dirty clothes by color. On wash day you can just grab and go.
Tip #6. Make Cleaning A Team Effort
A few of the tips we have detailed for how to do housework efficiently can be utilized by even the youngest members of the family. Toddlers are especially excited to be a "big kid" and help out.
Teach your kids to place their dishes in the dishwasher after they use them. They can also do their part with recycling. As they are older, they can take on other cleaning tasks such as wiping down kitchen and bathroom counters.
Related Article: Reasons Your Husband Doesn't Do Anything Around The House
Tip #7. Set It And Forget It 
Almost 50% of Americans dread the idea of cleaning their bathroom toilet. Make this task easier by squirting toilet cleaner into the toilet bowl and inner ring before you leave for work in the morning. The cleaning will be a lot less effortless later on.
The same thing goes for your tub and shower. Spray a good cleaning solution into them and let it work its magic so the tub and shower are easier to clean later on.
Tip #8. Send In The Robots!
When people first heard of the robotic vacuum most considered it a gimmicky item that would never clean efficiently. Some thought, well I've reached a new level of laziness to need a robotic vacuum to clean my floors.
Neither ideas are true. Robotic vacuums such as the iRobot Roomba are great for making your housework more efficient and the technology is pretty darn good. 
Top models by brands such as iRobot and Shark have Wi-Fi connectivity that lets you control the unit with your smartphone. Schedule a cleaning by using the app, Alexa or Google Assistant. 
Tip #9. Netflix And "Kinda" Chill
Let's face it. Most of us have no problem finding enough time to binge watch our favorite shows. Figure out what housework or chores you can take care of while watching television. 100% of the time, I only fold my clothes while I am watching T.V. 
If you're watching a show that doesn't demand your full visual attention, consider using this time to carry on a chore that isn't noisy so that you can still hear your show. You can do something like dusting or sweeping.
Tip #10. Switch Up Your Floor Cleaners
You don't need to drag out your full-size vacuum cleaner for every clean-up job. Purchase a hand vacuum to take care of small areas like the corners that are more prone to accumulating dust bunnies.
Just opposite of a smaller vacuum, you may need to go bigger with your broom. The majority of our downstairs area is tile and it is torturous to sweep with the typical broom. We purchased a commercial-sized dust mop which cuts our sweeping time in half (and saves my forearms from pain).
Tip #11. Take It One Day At A Time
There are some people that use one day of the week (usually their Saturday) to clean the entire house. If this works then more power to those folks but the last thing I want to do is spend the majority of my weekend doing housework.
Choose a certain day of the week to clean a particular room. I use Wednesdays to clean my bedroom and Thursdays to sweep and mop the kitchen floor. 
Bonus Tip: 
It may sound crazy but it helps to schedule the chore in your phone's calendar. I schedule an alert to go off an hour before the chore and at the time of the chore so that I am prepared.
Our Final Thoughts
I have included helpful tips in this article so you know how to do housework efficiently. Putting just a few of these tips to work will free up more time to relax and enjoy the things you like doing. 
Related Articles: