Congratulations! You are officially a new homeowner. It is likely that you just spent more money than you ever have on your down payment.
The last thing you can think of doing is to spend more of your hard-earned cash. But you will soon find that you need to purchase many things to really make your house a home.
Not sure where to start? Say no more. I have you covered with the most important things to buy after buying a house.   
Let's get started, shall we?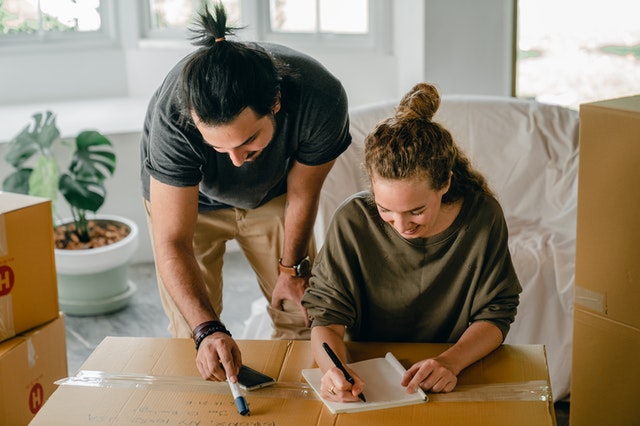 Must Haves When Buying A House
There are some things to buy after buying a house that are must haves. Many of these below items provide safety, security and peace of mind from another unforeseen.
Home Warranty
I learned my lesson of not obtaining a home warranty policy the hard way. Within two months of purchasing my first home in Las Vegas my air conditioning unit clunked out. 
And yes, it was in the middle of summer. I ended up paying nearly $3,000 bucks for a new unit. A good home warranty policy is only $25 – $50/mth. They can cover plumbing, HVAC and even appliances. 
If the need arises, you pay a service fee of approximately $60 and the warranty company will send a professional to your home and pick up the majority of the tab for any needed repairs.
"As an Amazon Associate, we may earn commissions from qualifying purchases made through links in this post"
Safety Equipment
You do not want to regret having proper safety equipment in your home once the unthinkable has already happened. One purchase to consider if you have a two-story home is a fire escape ladder. 
Other things to buy after buying a house that provide safety are:
Smoke Detectors
Fire Extinguishers
Carbon Monoxide Detectors
First Aid Kit
Home Security
If you're like me and want to keep an eye on your home at all times then you need a home security system. The security company ADT has been in business for nearly a century and a half. Their company provides full home security system installation and offers 24/7 monitoring.
You can also opt for a self-installed security camera system like the Ring Alarm 8-piece home security system. This system includes one base station, one keypad, four contact sensors, one motion detector, one range extender and the popular Ring Video Doorbell.
With the ring system you receive a mobile notification when your system is triggered. If you like the idea of professional 24/7 monitoring you can add the service for a low cost of $10/mth.
New Door Locks
You may be in love with the pre-existing exterior door knobs and locks on your new home. But let's face it. You have no idea who still has copies of the door keys.
You have the option of hiring a locksmith to rekey the existing locks of the home. It's actually quite reasonably priced to have three locks rekeyed for approximately $150.
If you prefer to replace the door knobs and locks altogether it is best to purchase a door knob and lock set that uses the same key. This way you avoid having to carry around a keychain full of different keys for your front door, back door and garage door.
If you want to go completely keyless you also have the option of purchasing a new lock with Smart Lock technology. A great option is the SmartCode 914 by Kwikset. This lock works with Alexa for voice control and also allows you to lock or unlock your door using your mobile phone.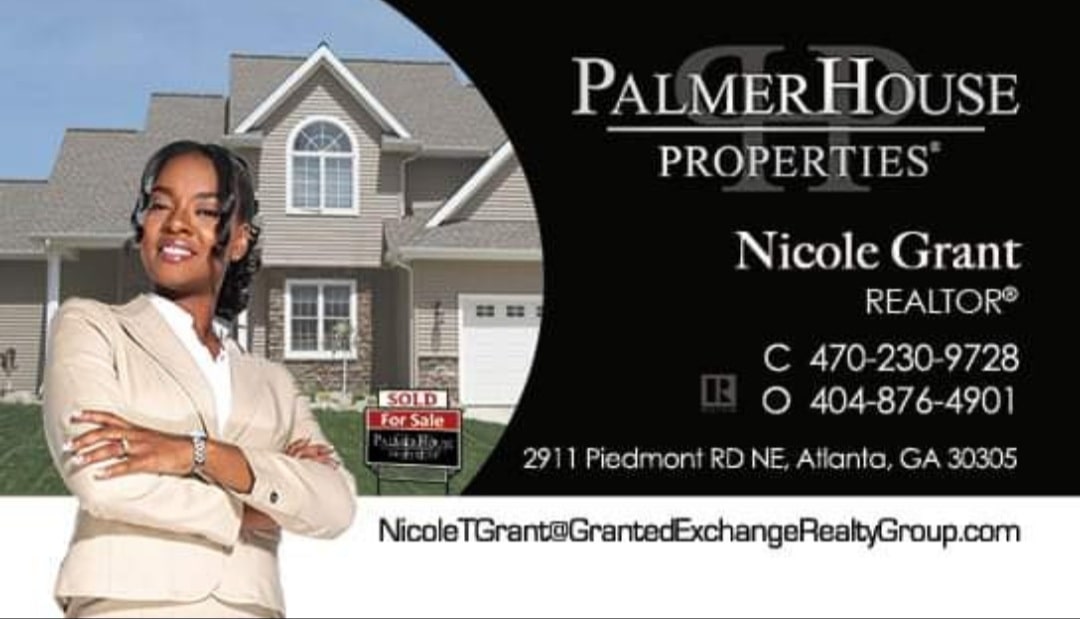 Cool Things Every House Should Have
Part of the fun of being a homeowner is making your home just the way you want it to be. Once you've taken care of the must have things to buy after buying a house, you will undoubtedly want to add some cool features and accessories. Here's some of our favorites. 
Smart Thermostat
A programmable smart thermostat gives you ultimate control over your home's temperature. You can change the temperature right from your phone or laptop. 
Many of them, such as the Google Nest thermostat will even give you an alert if your HVAC system appears to be having any issues.
A Quality Showerhead
One of the ways that I judged my best hotel room was by how nice the showerhead was. Many homes will come with a low budget showerhead with horrible water pressure.
You deserve to treat yourself to a good quality showerhead that has multiple functions such as relaxing massage, wide coverage and a rainfall option. This way you always have the chic hotel shower experience in your own home.
A Classic Bar Cart
A cool purchase to make to add a little elegance to your new home is a classic bar cart. Choose one that has a finish that fits in with your style design and instantly add class to your living and entertaining area. 
An ideal cart will have wheels with brakes so you can move it around if need be. And don't just think of a bar cart as something that has to hold alcohol only. A friend of mine uses hers as a tea cart. It holds her teas, sweeteners, tea cups and mugs.
Click here to view the best selling home bar carts on Amazon
Outdoor Entertainment
Enjoying your outdoor space is part of being a homeowner that some people even prioritize over the indoor living area. Depending on the size of your backyard and the activities you prefer, here are a few cool things every backyard should have.
Barbecue grill
Fire pit
Patio furniture
Outdoor lights
Outdoor movie projector and screen
Outdoor games (such as cornhole and bocce ball)
Related Article: 10 Fun Things Families Do Together At Home
Smart Plugs For Google Home and Alexa
We've already highlighted the smart thermostat on our list but what exactly is a smart plug? Well these cool little gadgets can turn practically anything you plug into this outlet into a smart device.
Many people use them to control lamps, coffee makers, fans and holiday lights from their mobile phones. Many are made exclusively to work with either Alexa or Google Home, however, the 4-piece Mini Smart Plug by Gosund works great with both.
⇒Click here to check out the Gosund 4-piece Mini Smart Plug on Amazon
Overlooked Home Essentials To Buy After Buying A House
Every new homeowner notices within the first few months of moving into their home that they need items they had not thought of. These are typically items that aren't the most exciting purchases but at some point you will deem them to be essential or handy to have. Here are a few:
Toolkit With Best Tools For First-Time Home Buyers
As soon as you embark on something as simple as hanging a picture frame, you'll quickly realize you are in need of basic tools. Make sure that you are prepared to take on most home projects by purchasing a quality tool kit such as the 57-piect by Craftsman. It contains essentials such as a hammer, screwdrivers, a tape measure, pliers and more.
⇒Click here to view the Craftsman 57-piece Home Tool Kit on Amazon
Dinnerware and Utensils
If you were living with someone else such as parents, a partner or roommate prior to buying your house then the need to purchase dinnerware and utensils likely never crossed your mind.
Take the stress out of your purchase by buying a dinnerware set that includes plates, bowls and mugs. The Gibson Elite Soho Glaze Stoneware dinnerware set is one of my favorites and comes in a combination of beautiful colors.
Click here to read a great article on selecting the best dinnerware sets
Window Coverings
It's possible that your new house already had blinds installed. Even if it did, you will find that blinds alone will not keep the sunlight from blasting in when you don't want it to.
Blackout curtains are an essential to have, particularly in your bedroom. They will keep the sun light from assaulting your eyes on the mornings you are trying to sleep in.
Click here to view our favorite Blackout curtains on Amazon
Window coverings also dress up any room and space. A trick my mom used was to hang drapes high on the wall to make the window frame appear to be taller than it actually was. Use your choice of textures and colors to bring the desired personality to your space.
Cleaning Products and Supplies
One of the fun parts of moving into your new home is decorating it to your taste. But soon enough the dust bunnies will want to take up residence as well. 
Related Article: Secret Tips On How To Do Housework Efficiently
Make sure that you have adequate cleaning products and supplies to keep your living spaces, bedroom(s), kitchen and bath in tip top shape. One of my favorite cleaning brands is Mrs. Meyer's Clean Day. They have a full suite of cleaning products that smell great and are made with essential oil and plant-derived ingredients.
A good vacuum cleaner will also be needed. I prefer the cord-free stick vacuum cleaners such as the Dyson V7. You don't have to struggle to lug it up and down stairs as it is very lightweight. It easily converts to a handheld vacuum which allows you to reach difficult spaces and for quick clean ups.
Additional Essential Cleaning Products 
Mop and mop bucket
Broom
Carpet cleaner
Cleaning rags and sponges
Dusters (such as the Swiffer)
Our Final Thoughts
I have included cool, overlooked and must have things to buy after buying a house in this article. If you are not sure where to start then begin with some of the must haves we listed such as the Ring Alarm 8-piece home security system. You can always add other items as you get settled in.
Related Article: