If you are like me, you understand how challenging losing weight is. You hit the gym and lose a pound or two, but later fall off the wagon.
You revert to the old unhealthy lifestyle of sleeping on the couch and watching Netflix while eating french fries or a pizza. In a short period, the weight piles back with a vengeance.
"As an Amazon Associate, we may earn commissions from qualifying purchases made through links in this post"
After a bit of persuading by my friend, I made up my mind to give it a new push to lose weight. Because I wanted to stay on track, I decided to find the best smart scale of 2020. This would help me read my body mass index (BMI) and body composition.
I also wanted a smart scale that would be paired with a fitness app. But since I'm not a techie or a fitness enthusiast, I decided to start by researching the best smart scales for the money.  Here is what I found out.
Renpho vs Withings vs Fitindex Smart Scales Head to Head Comparison
Be sure to read through entire article for detailed information on the above recommendations.
Our Reviews of Renpho vs Withings vs Fitindex Smart Body Fat Scales
After spending over 24 hours researching the best smart scale, I managed to find the top 3 options. These are:
One of the key factors I was looking for on a smart scale was accuracy. During my research, I discovered that the biggest hindrance of the smart scale was in their accuracy.  Many of the brands in the market aren't accurate.
But after my research, I found one model that was accurate and consistent, with little variation. This is the Withings Body+Smart Body Scale. After setting it up and connecting it to the wiFi, it can track my weight, body fat, water weight, fat mass, and much more. On top of its accurate readings, I can remove any phantom results with a swipe on the app to keep everything tidy.
The Withings scale also includes a pregnancy tracker and baby mode, making it the best smart scale for pregnancy. These functions allow you to keep track of healthy weight gain during pregnancy as well as the baby's weight once born.
Using the app is a breeze as it displays all the historical data that I can see weekly, monthly, and annually.  The smart scale is compatible with over one hundred fitness apps including Apple health. Synchronizing the smart scale with the apps is easy and trouble-free and I have never encountered an issue connecting it to wireless.
Pros
Fairly accurate
Easy to set up
Can be used by multiple people
Compatible with many fitness apps
Cons
Takes a few seconds when registering weight
Unlike the Bluetooth scale that requires your phone to be connected and within the range, this is a WiFi scale and will therefore; work even when your phone isn't close by.  I love the fact that I don't have to fumble with my phone after getting out of the shower.
The app works perfectly well and registers a wide range of metrics with a clean user interface, important notifications, and the native integration to a wide range of apps.  With my history appearing 24/7, I can see what is working and remain focused on my goal. Overall, this was a great purchase.
---
"Best Renpho Scale"
Another great smart scale that I can recommend is the RENPHO Body Fat Smart Scale.  During my research, I found this smart scale to be fairly accurate, consistent, fast and can synch well with various apps.
The smart scale keeps track of a wide range of metrics such as body weight, BMI, water %, body fat %, muscle mass, bone mass, protein, subcutaneous fat, metabolic age, fat-free body weight, and, skeletal muscle. If you're looking for the best smart scale for measuring visceral fat this is a great option. You can then see the data on the RENPHO app, Samsung Heath, Apple Health, and Google Fit.
No matter how many times, I tried, it showed the same weight.  While it only syncs to a single phone, you can add several users on the app.
You can get detailed analysis through the Bluetooth connected app that can be downloaded from Appstore. For the smart scale to send the readings on your phone, the app needs to be running. The scale will maintain up to 40 readings.
Pros
Easy to set up
Simple and clear user interface
Big and bright screen
Accurate
Cons
Mobile app is a bit clunky
Overall, the RENPHO Body Fat Smart Scale is fantastic. Most of the readings on the app are actually very close to real reading. The app also shows graphs on trends. While the app display looks basic, if your goal is to lose weight, this should not worry you much. It is, therefore, a good gadget to help you keep track of your weight.
---
"Our Fitindex Scale Review"
Another gadget that made my top 3 list of the best smart scales is the Fitindex Bluetooth Body Fat Scale. I love the fact that this scale is slim and can be easily kept under something. Installing the app is also easy as long your Bluetooth is on. After set up, it will take your readings and save them.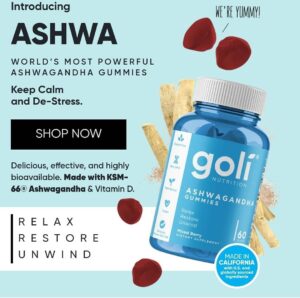 The Athletic mode is one of the features I love most on the body fat scale as it helps to tweak the numbers to make them more accurate based on your real body fat levels.  The readings don't vary much. The data it provides for BMI and fat index is well done and can be easily read.
The smart scale comes with a free app that you can use on your phone to track your weight loss journey. The app tracks BMI, weight, body fat %, and much more. It syncs well with Google Fit and Fitbit.
Pros
Great multiple users feature
Compact and lightweight
Syncs easily with apps
Cons
App isn't the best
May need to change batteries more often than you like
The Fitindex Bluetooth Body Fat Scale is a nice and compact smart scale that is a good choice for use in the bathroom. While it isn't as accurate as a professional-level scale, it provides fairly accurate data.
The app is also user-friendly and will explain the meaning of all data. Several people can create their own profiles to use the app. Therefore, it's a good scale for multiple users that is available at a great price.
---
Buying Guide For Smart Scales In 2020
When searching for the best smart scales, there are a few factors you need to consider. These include:
a.   App Compatibility
When you choose a smart scale that can be paired with Bluetooth or WiFi, it will not only keep track of your data but it will automatically sync it to an app where you can see your measurements and weight trends over time. Some apps allow you to connect to other apps while others will only allow you to connect to one app.
Other apps will allow you to connect to other services such as nutritional services. When choosing a smart scale, make sure that it syncs with your favorite fitness apps. I recommend you download the app before you but the device. I find the Fitbit's app to be easy to navigate. But if you choose it, you will then need to buy a Fitbit.
b.  Weight Capacity
You will need to ensure that your smart scale can accommodate your weight. Otherwise, it will not serve the intended purpose.
c.   Metrics
The body composition measurements include a record of the ratio of lean tissue to fat mass. The three scales I have reviewed above offer a wide range of measurements such as bone mass, fat percentage, water weight, BMI muscle composition, and much more.
d.  Accuracy
The majority of consumer-grade scales have a margin of error. However, you will need to choose a smart scale that offers results that are as close to the actual as possible. The good news is that I found the three scales I have reviewed above to be fairly accurate and consistent.
Their results didn't fluctuate by more than two pounds during my testing period. However, I found the Withings Body+Smart Body Scale to be the most accurate.
---
FAQs on the best smart scale
Here are some of the frequently asked questions on smart scales.
a.   Are smart scales worth it?
Yes, the smart scales make it easy to track your weight and, therefore, keeping you motivated. When paired with fitness trackers, they make it easier to analyze your data and meet your fitness goal.
b.  How accurate is a smart scale?
The measurements of a smart scale are not always 100% accurate. This is because the bioelectrical impedance tends to fluctuate, depending on factors such as hydration.
Related Article: The Importance of Staying Hydrated
Various studies indicate that while there may be fluctuations in a single measurement, the technology is generally good in determining the body composition in the long-term. Like we have already noted, I have reviewed the 3 most accurate smart scales.
c.   Do bathroom scales lose accuracy over time?
After being used in the long-term, scales tend to lose their accuracy. This is mostly as a result of the common wear and tear. Electronic scales also tend to malfunction in their circuitry, causing loss of their accuracy.
Let me show you a method I used to determine how accurate your smart scale is. You can do that by measuring an exact weight such as a 10-pound free weight. If the results show anything other than 10 pounds, you should either have it calibrated or replaced. Many of the smart scales come with a calibration mechanism that can be reset.
Our Final Thoughts on Renpho vs Withings vs Fitindex Smart Scales
Whether you are just starting your weight loss journey or you are deeply involved in a workout regimen and need to track your progress, a smart scale can help you track your progress. The scale can connect to a corresponding app on a mobile device and show detailed data that you cannot get on an ordinary scale.
That said, you need to choose the best smart scale to get the best result. Fortunately, I have compared Renpho vs Withings vs Fitindex smart scales as the top 3 smart scales in 2020. But if you are still finding it hard to choose among the three, I would recommend the Withings Body+Smart Body Scale.
I rank this smart scale as number one because of its accuracy, ease of use, and the ability to track many metrics. The fact that it can accommodate multiple users is a big benefit. While all the three are great options, I settled on the Withings Body+Smart Body Scale. I would say it was a wise buying decision and I have no regrets.
Check out our related articles: