"As an Amazon Associate, we may earn commissions from qualifying purchases made through links in this post"
My childhood pet was a lovable dog named Maxwell. We had no idea what breed he was and my Dad would say he was a "Summer Dog" – which meant "some of this, some of that." Back then you had to take your best guess at what breed your dog was. 
Luckily, within the last decade, canine DNA testing has become more common and trustworthy. There are testing options that will not only reveal your dog's breed make-up, but also hereditary health conditions. We have conducted research of the top tests on the market in order to assist you in purchasing the most reliable dog DNA test.
Most Reliable Dog DNA Test Comparison Chart
Be sure to read through the entire article for detailed information on the above recommendations as well as additional information on canine DNA tests.
Most Reliable Dog DNA Test Reviews
To ensure that you select the best dog DNA test, we have compiled detailed research of some of the best choices.
Best Overall Dog DNA Test and Health Screening: 

Embark Dog DNA Test
Key Features:
Screens for over 170 genetic diseases
Identifies 20 traits
Test captures 200,000+ genetic markers
Simple cheek swab
The Embark Breed and Health DNA testing kit offers an accurate breed breakdown and a health screen component. The health screening tests for 170+ genetic diseases over 16 different areas, including the heart, eyes, kidney, skeletal system and more. 
The Embark system is partnered with Cornell University College of Veterinary Medicine. This tells us that this company has taken  the necessary steps to ensure trustworthiness and continued research towards gaining a better understanding of man's best friend.
A nice aspect of this testing kit is the ability to find and connect with other dogs tested by Embark that share your dog's DNA. You will be provided with the percentage of shared DNA to potentially see distant and close relatives of your dog! 
According to the company website, 80% of dogs tested with Embark found a doggie relative as genetically close as a first cousin. Pretty cool right? Yeah, we thought so too.
Pros:
350+ dog breed database
Research-grade DNA genotyping platform
Comprehensive, visual appealing electronic dashboard
Company is very responsive
Cons:
Results may take up to 4 weeks to receive
Less affordable than other kits
---
Key Features:
Screens for 25+ medical conditions
Includes screening for MDR1 
Identifies 35+ traits
Offers predicted weight profile
The Wisdom Panel 3.0 Dog DNA test kit offers comprehensive testing at a reasonable price. To build their database, the company has tested the DNA of more than 1.5 million dogs. A robust database leads to more reliable results.
The testing kit is newly upgraded from a 250+ dog breed database to a 350+ dog breed database. Moreover, the Wisdom Panel Dog DNA tests offer potentially life-saving screening for a mutation (MDR1) that affects how dogs process a host of common medication.  
Once your dog's DNA has been analyzed you will receive a comprehensive report that includes detailed breed information going back to the great grandparent level. You will also receive trait information to help you learn more about your dog's specific behaviors.
Pros:
Only licensed commercial provider of the MDR1 drug-sensitivity test
Prepaid shipping container provided
Affordably priced
Robust breed database
Cons:
Only tests for 25+ medical conditions (compared to 170+ offered by Embark)
Need to purchase premium version of Wisdom Panel for testing of 200+ medication conditions
If dog is mixed beyond 3rd generation, breed may be reported as a group (ex. herding, terrier) instead of the actual dog breed
---
Key Features:
Genetic age test
Breed determination
Outlines personality traits
If your main goal is to determine your dog's age, then this is the test for you. My Grandpa could supposedly tell how old a dog was by looking into their mouth but how accurate was he?
With the DNA My Dog testing kit your dog's biological age is determined through analysis of your dog's DNA which is processed through the company's Canine Genetic Age Database. It is important to note that testing isn't recommended for dogs suspected to be less than a year old due to the specific testing measurements used.
This product does not provide a detailed health analysis like other options. It does however provide an outline of generic health concerns specific to breeds found in your dog's genetic results. 
This test provides quick results including a custom breed certificate and report in about 2 weeks after receipt of the dog DNA sample. 
Pros:
Quick results turnaround of 2 weeks or less
Fast, easy and painless sample collection
Cons:
Cannot determine age for dogs suspected to be less than a year old
Does not provide specialized health information
---
Buying Guide For Dog DNA Tests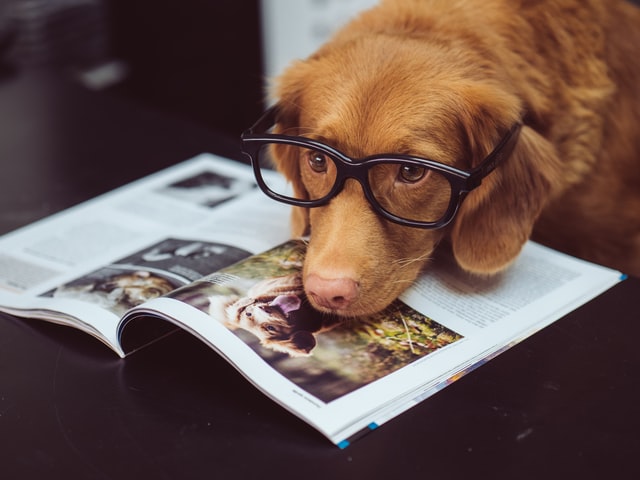 We will be providing information we feel you might need regarding Dog DNA testing. As you may already know, this testing can reveal details of possible medical conditions and breed information. Here are the things to consider in purchasing a good dog DNA testing kit.
Factors To Consider In Buying The Most Reliable Dog DNA Test
Database: It is essential that the testing company have a large database of different breeds. Human DNA tests use the same math to determine ancestry. If the DNA pool is not large enough then you come up with fewer categories and percentages.  
Accuracy: You will definitely want a test that will give you the most accurate results as possible. A company with an accuracy percentage in the low 90 percentages is acceptable but those with 95-95% accuracy percentages such as Embark are considerably excellent.
Turnaround time: Not only is dog DNA testing helpful in determining possible medical conditions but you have to admit that it is fun to find out what breeds are in your mixed pup's ancestry. So, it is understandable that you want your results quickly. The good thing is that most testing results are received in 2 to 3 weeks. If a company offers results in less time than this, it is likely because the testing is not very comprehensive.
Basic vs. Comprehensive: What information do you wish to receive from your testing? If you only want breed information then the Wisdom Panel 3.0 is a great budget-friendly option.  Do you only want to find out the age of your pet adopted from the animal shelter? If so, then the basic Canine Genetic Age Test by DNA My Dog is the way to go. However, if you want a comprehensive snapshot of your pet's possible medical conditions then you will want to go with a canine DNA test that includes testing of at least 150+ genetic health conditions. 
Our Final Thoughts 
In this article, we have reviewed several of the most reliable dog DNA tests on the market. We have further provided the best options available for some of the more common specifications such as "best option for mixed breeds".
We hope that you've found a great testing kit among those we've reviewed. The right canine DNA testing kit will have you well on your way to having a better understanding of your loveable pooch.  
Related Articles: