"As an Amazon Associate, we may earn commissions from qualifying purchases made through links in this post"
Are you someone who is constantly beginning your fitness journey over and over again? Or maybe you're so overwhelmed by all the new diet fads and fitness trends that you have no idea where to start.  
If your answer is yes, don't worry. I have you covered with great tips that will guide you towards keeping fitness simple. I have seen these tips used successfully firsthand and can tell you that they absolutely work.  
Here we go..
1. Plan Your Workout
You shouldn't just "wing it" when it comes to your fitness routine. You should plan your workout ahead of time to relieve the stress of figuring out exactly what routine you are proceeding with. The way to keep fitness simple is to plan the workout in a manner consistent with your particular scheduling preferences.
If you're someone who sticks to daily routines then it will serve you well to plan your workout the day before. However, if you are known to procrastinate then it would be best to take one day out of the week to plan your workout routine for the entire next week.
2. Write Down What You've Accomplished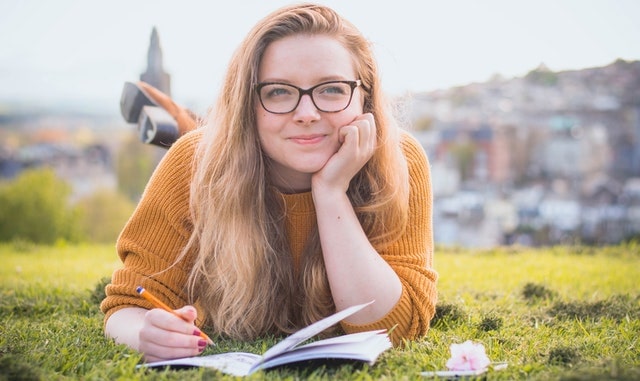 It's difficult to see progress while your head is down as you barrel towards your fitness goals. You need to remember that consistency always yields results. A simple way to keep account of that consistency is by writing down your accomplishments.
It doesn't need to be an in-depth journal. Remember that workout planning? If you have a calendar or tablet you have written your workout plan in, then you can simply draw a checkmark or smiley face next to the routine once it has been completed. Conversely, if you did not complete your planned workout then you need to be accountable for that as well.
3. Have Comfortable Workout Attire
Who can concentrate on working out when your shorts are constantly giving you wedgies or riding up your leg? Your workout clothing should be comfortable so that you are concentrating on your workout instead of the nagging of ill-fitted attire. If you like fitness leggings or yoga pants, they should be non-see through so that you aren't subconscious while wearing them as you work out in public.
Related Article: Best Workout Leggings That Aren't See Through
It is also essential that you have the proper shoes for working out. Vans and Chuck Taylors are stylish but unfortunately, they should not be your go-to workout sneakers. Instead, opt for a good pair of high-quality cross-trainers.
4. Meal and Food Readiness
We all know that a proper diet should also be followed to reach fitness goals.  I was always easily able to stick to the workout portion of fitness, however, proper food planning was a challenge.
What eventually worked for me was quite simple. And that was to keep healthier foods in stock. I had no problems eating fruits, vegetables, and lean meats. The issue was that I hardly ever went grocery shopping and well…most fast food drive-thrus weren't serving up a four-ounce grilled chicken breast with a heaping side of steamed veggies.
Once you have healthier foods in your kitchen you can then take another step towards keeping fitness simple by planning your meals ahead of time. You can do light meal prep and make a few meals at a time. I actually have no problem cooking almost every day so I just plan out a daily menu.
5. Stick to the Workout Style That Works For You
If the newest workout fad doesn't work for you then don't succumb to it. When Tae Bo® and Zumba were all the rage my two left feet were like, "What are you trying to do?" Don't feel bad that you prefer to do the exercise routines from your same wall poster that you've had for years over a session of "twerk" fitness. You will be more comfortable and ultimately successful if you stick to what feels right to you.
This also applies to the workout environment. Are you an inside or outside type of person? A good deal of people have cabin fever since the pandemic and have taken a new interest in outdoor fitness activities.
However, if you're not an outside person then don't force it just because it's what everyone else is doing now. There are plenty of other ways of getting your cardio indoors. Consider investing in an elliptical or even an affordable step such as the Aerobic Platform by The Step.
Related Article: Best Elliptical For A Short Person
6. Keep Fitness Simple By Getting Rest
What could be an easier step towards keeping fitness simple than sleeping? By no means am I oblivious to the fact that this sounds much easier than it actually is for many people. To feel recharged and ready to keep up your fitness routines you will need six to eight hours of sleep.
Try these changes if you have problems falling asleep:
● Sleep with a weighted blanket
● Listen to gentle music
● Avoid electronic device screen time at least 1 hour before bed
● Plan out your next day's objectives before bed
● Use essential oils like lavender for aromatherapy
● Limit caffeine intake
7. It Is Important To Stay Hydrated
Everyone that knows me, is well aware of my contemptuous relationship with water. For years, Pepsi was my preferred fluid intake as I sat wondering why my belly constantly looked as if I was in my 2nd trimester of pregnancy. I needed to increase my water intake to aid in the removal of waste from my body.
Not drinking an adequate amount of water (appx. 64 oz/day) can lead to dehydration which is both dangerous and counter-productive to your health and fitness. A common symptom of dehydration is fatigue so if you are tired you will lack the motivation to workout and make wiser food choices.
A simple change I made to drink more water was to add fruits like strawberries and lemon to my water. This combatted the non-taste and made water much more palatable for me to drink.
8. Stay Off The Scale
A few years ago, I embarked on a 4 week Body Pump workout routine. At the end of the 4 weeks, I noticed that my pants were noticeably more loose in the waist. However,  I was shocked to see that I lost no weight at all when I hopped on the scale. What was the deal?
What had occurred was a shift in fat and muscle. It was true that I trimmed some fat but I had also packed on a little more muscle hence the seemingly stagnant weight. My pants were looser because the x pounds of bulky fat had been mostly replaced by x pounds of dense muscle.
Basically, the scale is not the most accurate way to tell if you are moving closer towards your ideal body, particularly if you are measuring your weight daily.
How often to weigh yourself?
If your goal is indeed weight loss, stick to only weighing yourself once a week. Consider moving your scale out of sight so you will not be tempted to use it more often.
9. Get a Fitness Tracker
Having a human workout partner to keep you accountable in your fitness quest can sometimes go sideways. Your schedules may start to conflict or your partner may decide this workout stuff is too difficult and flake on you completely.
My favorite way of keeping fitness simple and maintaining accountability is by using a fitness tracker.  I still use a very basic Fitbit fitness tracker because it gets the job done that I want.
I set a goal of 8,000 steps which is roughly 3.1 miles. My tracker gives me an alert every hour to get up and move. The user-friendly app also allows you to set goals and keep track of activity, nutrition, and sleep.
Our Final Thoughts
I have included helpful tips in this article to get you on the road towards keeping fitness simple. Remember, that the key to successfully reaching your fitness goals is to remain consistent. By maintaining easy routines you will no longer see maintaining your best health as a struggle.
Related Articles:
● Exercise Equipment For Legs While Sitting