"As an Amazon Associate, we may earn commissions from qualifying purchases made through links in this post"
A few months ago, I decided to hit the gym to take control of my weight and health. I enrolled in a local gym only to be faced by a big shock – most of the gym equipment was unsuitable for a short person like me. 
While I have encountered several challenges as a short person (like getting the right clothing size), this one was unexpected. I was left frustrated as my dream of a healthy body was almost going up in smoke.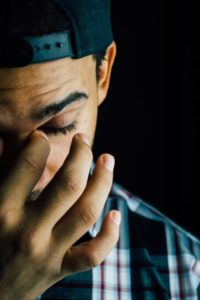 Search for Best Elliptical for a Short Person Begins
Luckily, I consulted my trainer who gave me a good idea: get an elliptical machine that would help me workout from the comfort of my home!
But before I could go out there to spend hundreds of dollars on the equipment, I wanted to ensure that it was suitable for my short height. This is where my research for the best elliptical for short person started.
Recommended elliptical stride length for a short person is 13 – 18 inches
Comparison Table of Top 5 Best Ellipticals for a Short Person
Be sure to read through the entire article for more detailed information on these recommendations for the best elliptical machines for a short person.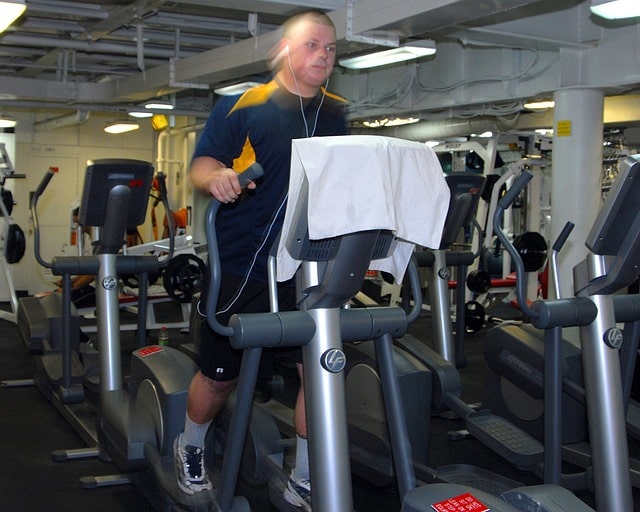 Top 5 Best Ellipticals for a Short Person – Our Reviews
I searched for over 20 hours, looking for the best elliptical machine. Because I live in an apartment, I needed something that was quiet and wouldn't annoy my neighbors.
I also wanted a machine that was within my budget.  Our top pick checked all of these boxes!
Some insightful information was uncovered on elliptical machines for short persons.  I realized that the gym machines came in all shapes, sizes, and prices.
After my research, I unearthed the following options as the best elliptical machines for a short person. These are:
Pros
Smooth and silent
Includes power adapter
Comfortable handles
Fully-loaded console
Cons
Resistance level may be too high for beginners even on lowest setting
If you are searching for a whisper-quiet elliptical machine for a short person with no squeaking, rattling or grunting noise, you should consider the Schwinn Compact Elliptical Machine. The machine is sturdily built and will last for many years.
It comes with 8 levels of magnetic resistance adjustable through a digital display that tracks various parameters such as speed, distance, track time, calories burned and RPM.
It also has a pulse monitor that keeps track of your heart rate. Even if there is no electricity, you can use Manual Mode feature. 
The Schwinn Compact Elliptical Machine is a solid machine that is without a doubt a good buy.
---
Adjustable, reclining seat
Ability to isolate upper and lower muscle groups
Convenient transport wheels
Does not have a heart rate monitor
If you live in an apartment like me, you will need an elliptical machine for short person that can fit in a small space. Teeter FreeStep Recumbent Cross Trainer and Elliptical is a great choice.
It is sturdy and you have probably noticed that it is designed differently than other ellipticals.
The seated machine allows you to have a zero-impact recumbent workout. This takes pressure off of your knees, hips and back.
This elliptical machine can support a maximum weight of 250 lbs. The design allows you to maximize your space, time and value with easy transitions.
The dual power motion allows you to easily shift from a leg workout to arm workout seamlessly.
---
Pros
Allows information to be saved for 2-4 different users
Easy to use and store
Can use for upper and lower body workouts
Cons
Assembly may be difficult
Uncomfortable for people over 5'10"
Do you want a machine that can give you the cardio benefits of a much longer workout in less time? If your answer is yes, you should pick the Bowflex Max Trainer.
As of the writing of this review, there are 3 different Bowflex Max Trainer models available on Amazon. Each are at different price points but are similarly designed. Major differences are the number of allowed user profiles, resistance levels and workout programs.
This machine is part elliptical and part stepper. A shorter person does not have to worry about stride length on the Bowflex as it works great for a person of any height.
The Bowflex Max Trainer M5 includes the Max Trainer App for free. This app allows you to track fitness goals as well as stream video content from professional trainers.
The Bowflex Max Trainer M8 offers a personalized coaching integration that allows you to create custom workouts that automatically adjust as you get more fit. However, this technology does require a subscription.
This machine has a small footprint so it is great if you are looking for an elliptical for a small apartment as well. It has 16 – 20 different resistance levels. There are also numerous workout programs to allow you to increase activity as your fitness levels change.
The workout machine has a digital monitor that enables you to keep track of your workout. The backlit screen indicates details such as time, speed, calories burned and pulse rate.
---
Quiet
Display monitor to check your progress
Super easy setup
A bit heavy
Has a squeaking sound
If you are searching for an elliptical that provides good stability, the Cubii Jr. – Seated Under-Desk Elliptical is the right choice.  It is unique in that you can exercise while seated in your home and offices. It has eight resistance levels creating a low impact on joints.
With the Cubii machine, you don't have to struggle with your workout anymore. It helps save time as you can exercise while going on with your office job. The workout equipment has a built-in display monitor that helps you to track your RPM, stride, distance, and calories.
---
Easy to assemble
Very compact
Portable
Affordable
Resistance knob susceptible to malfunctioning
If you are searching for a quiet machine, you should consider the MaxKare Elliptical Machine Trainer. The workout equipment comes with a well-balanced front flywheel that ensures a smooth workout in the comfort of your home.
It has an eight-level magnetic resistance that helps you pick your fitness goals. The 13.5 in stride length ensures no impact and a workout that flows smoothly for the upper and lower body. It has a comfortable and stable handlebar and huge non-slip pedals. 
In my opinion, this is a sturdily made workout machine. It has instructions that are easy to follow and I was able to assemble it in 30 minutes. I find it convenient as it doesn't take a lot of space.
---
Additional Information In Choosing The Best Elliptical
Let's take a look at additional information on ellipticals as well as how to enhance your workout.
Determining What Stride Length Is Best
During my research, one of the key specifications I found on the elliptical machine was the stride length. Elliptical stride length is the distance between the toe on your one foot to the toe of the other foot.
I discovered that as a short person, if I wanted the best workout results on an elliptical machine, I should get myself a machine with a relatively short stride. 
The right stride length on the best elliptical for a small person will ensure an effective and comfortable workout. Unlike what many gym enthusiasts think, overstriding will not increase your speed.  Instead, it may be lead to soreness of the muscles and knees or even injury.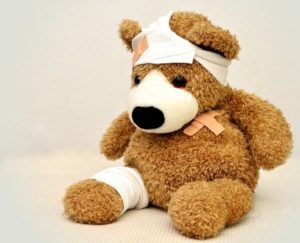 If you would like to maintain the right stride length, you should keep your foot strike under your body. Avoid lengthening your stride but instead, increase your turnover steps.
To calculate your stride length, you should:
Move to a track where you know the distance
Walk across the distance as you count your steps. Walk for at least 20 steps
To get your stride length, divide the total distance  by the number of steps
A good stride length for a short person like me is 13 to 18 inches.
Who The Elliptical Machine Is Good For
The elliptical machines are suitable for people who would like to work out their lower and upper bodies.  When you exercise more muscles, you can easily tone your body. You will burn more fat and calories in a short time. In my case, I started seeing results after 30 days. 
The machine is therefore suitable for people searching for a good cardio exercise while burning calories. It is particularly good for people who are seeking to enhance their cardiovascular health. 
An elliptical machine is better than a treadmill for people who would like to engage in a low impact cardio workout. Since it is a low-impact aerobic activity, it is a great alternative to jogging or running especially for people with joint pain as a result of arthritis.
How An Elliptical Machine Works
One of the reasons why an elliptical machine is unique in that it combines the lower and upper body workout. This is the only fitness equipment that can exercise different groups of muscles.
Muscle Groups Targeted by Elliptical Machines:
Hamstring
Quadriceps
Chest
Back
Biceps
Triceps
A common mistake that people make is to place the resistance on the lower body and only use the upper handlebars to support themselves. To reap the maximum benefits when working on an elliptical machine, ensure that the resistance between the lower and the upper body is evenly distributed.
Benefits Of Cardio Workouts
There are many benefits of a cardio workout.  Some of these include:
Helps in weight loss
Enhances cardiovascular health
Improve lung capacity
Improve sex life
Boost your confidence
Increases bone density
Elliptical Resistance Levels
Resistance level on an elliptical refers to how much force needs to be exerted to complete a pedal stroke. Of course, the higher the level of resistance will lead to a more strenuous workout. You should however make sure to exercise at a resistance level suitable for your fitness level.
You will want an elliptical that has a wide range of resistance levels. The more you workout, you will get stronger and need to increase to a higher level.
Faqs On Elliptical Machines
Here are some of the most commonly asked questions on the workout machine:
Do elliptical machines help lose belly fat?
Belly fat is one of the hardest to lose. It requires a lot of cardio workouts. It is possible to lose belly fat when using the machine But you should ensure that you work out for most days of the week to lose belly fat.
---
Why should I consider the stride length?
An elliptical stride length can either be fixed or variable. If you choose a shorter length, you will feel choppy like you are climbing stairs. On the other hand, if the stride is longer, you will experience that glide feeling. 
---
How do I handle squeaking on my elliptical?
When assembling, make sure you tighten all the screws until they are firm.  Avoid over-tightening them. Go through your manual to look for instructions on how to lubricate the roller wheels and guide rails. Confirm if there is a misalignment of the guide rails or pedal arms.
---
Is is better to go fast or slow on an elliptical?
The pace of an elliptical should be steady. If you are going extremely fast this means your resistance level is set too low. You will basically be spending more time on the elliptical to burn the same amount of calories you would for a shorter time with more resistance. Conversely, if you are struggling with all your might to slowly move the pedals, you will exert yourself too quickly without getting a beneficial workout.
My Final Thoughts
If you are a short person like me, you don't have to struggle to find an elliptical machine for short person. You can pick one of the five elliptical trainers and you will find exercising a breeze.
Check Out Our Related Articles: